This challenge has been in existence for 6 years and considering all the food thats involved you can understand why.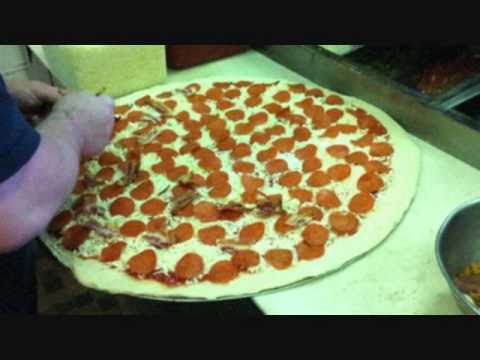 CHALLENGE:
Two Person Challenge. Eat a Fat Boy Pizza (28 inch) with two meat toppings, 20 fat boy wings, 1 order of garlic knots,  and 1 order of cinni knots in one hour or less.
LOCATION:
Daurizios FatBoy Style Pizza & Catering
2315 Curry Rd.
Rotterdam, NY
518-356-4577
COST:
$100 which includes 2 Fatboy Challenge  T-shirts. They also make a video of the challenge which they post to their website, facebook and youtube.
PRIZE:
Winners receive $500 cash and their picture on the FatBoy Wall of Fame.
OTHER:
Please call6518-316-1978 to schedule challenge.
LINKS:
Daurizio's Website
Daurizio's Pizza Facebook Page